From and to airport
La Favorita Suites are very well connected to the airport. The bus stop is only 100m away, and the nearby taxi parking allows you to benefit from personalized transfers, as well as Taxi sharing services.
It takes less than half an hour to get to the airport by bus
Watch the airport bus stop directly from your La Favorita suite.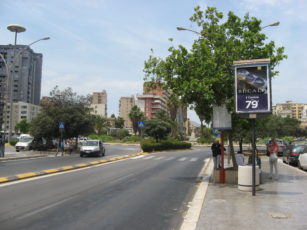 Following the timetable for the bus to the airport